Get a free estimate today from our specialists for resin bound driveways in Flintshire. We have been delivering high-quality quality workmanship for over 40 years with a skilled team capable of laying resin bound driveways, patios, gardens and pathways.
Resin-bound is a versatile and durable option for any driveway, patio or hard standing area in Flintshire. We lay resin bound and resin bonded surfaces for driveways, pathways, garden paths, patios and other general hard standing surfaces. We offer a range of stone type finishes for your resin driveway, including an anti-slip option using cut glass.
Resin Driveways

A resin-bound surface is where the gravel stone is encapsulated in a clear resin and applied to a concrete or tarmac base.
The smooth finish of a resin bound area makes it compatible for use with driveways and patios, as well as wheelchairs and prams on public pathways. In addition, there are not many maintenance requirements with resin-bound gravel, so it's relatively easy to keep it clean and look its best.
You should do occasional sweeping and washing to remove any dirt and prevent debris from falling onto the surface and blocking the pores. Once installed, the resin-bound specification is a durable and hard-wearing option that is highly resistant to damage from all types of traffic.
RESIN BOUND DRIVEWAYS
Get A Free Quote On Having Resin Bond or Resin Bound Surfacing Laid Today By Skilled Specialists.
RESIN BOND – RESIN BOUND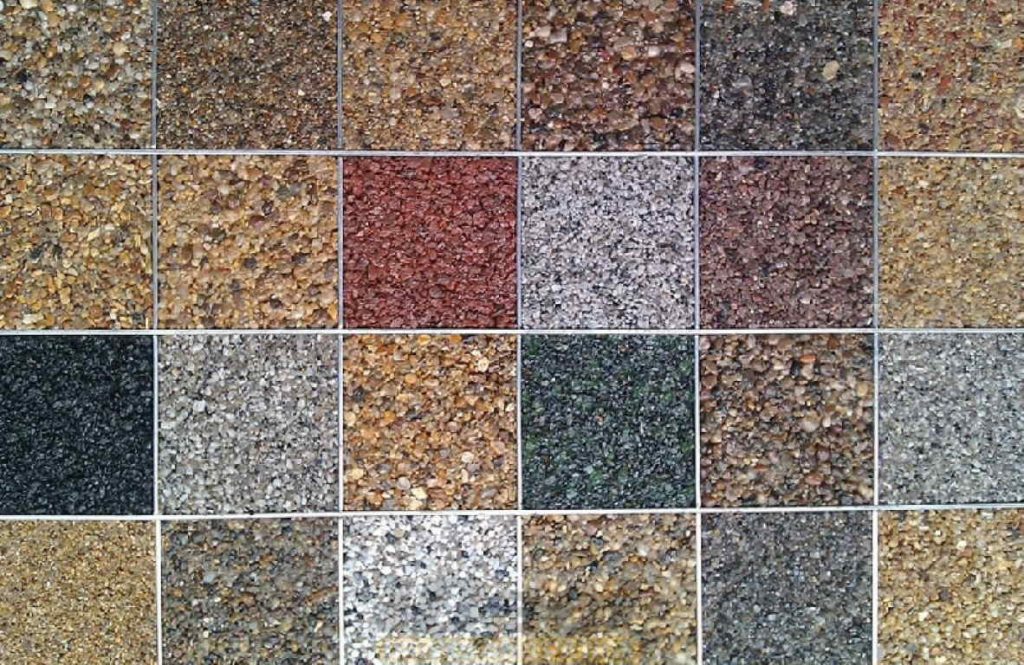 We can give you a tour of previous resin bound installations in Flintshire to give you some ideas on how you would like your own resin surface to look.
Resin bound surfaces are becoming more and more popular with customers due to longevity and quality of finish. It is more expensive than standard tarmac driveways in Flintshire but its finish and durability make it a great long term option while it still delivers a beautiful entrance to any house.
If you are looking for a resin bound driveway or patio in Flint, you should call us. We are the only company that will guarantee a top class job combined with competitive pricing.
If you would like other driveway options, check out our other solutions by going to our driveway services. We believe in providing value to each and everyone of our customers.
Resin Driveways
Resin Bound has become a very popular option now on driveways. Firstly it has outstanding durability when laid down correctly and its anti slip properties make it a great all round surface to walk on.
It can have tailored features with unique designs, shapes or even numbers laid into it. When you are looking for a truly bespoke area, nothing comes close when its compared to resin bond.
Architects are now commonly using it in drawing along with developers as it provides great value and will make any driveway stand out when compared to either block paving or tarmac driveways.

Extra Options
Other options like recessed inspection chambers, drainage, edging and steps are available for installation along with your resin bond driveway. We can go through the options with you to help create a custom bespoke driveway that suits you and your home.
Call our resin installers now on 01352 390102 for a quote on laying resin bound in Flintshire.